Here are all volunteer offers
Jebenevole.ca is the provincial platform for matching volunteer centers and non-profit organizations (NPOs) with volunteers
Managed by the Fédération des centres d'action bénévole, the Jebenevole.ca website offers volunteer opportunities with search tools and filters to match organizations and individuals in order to match volunteer opportunities with the proper applicants.
To promote and support volunteering, Jebenevole.ca was launched on April 28, 2008. The members of the Regroupement des Centres d'action bénévole de l'Outaouais (RCAB) worked together to set up the project. The Laurentians region joined the project in 2011.
With the regional success of Jebenevole.ca, several organizations have shown interest in the FCABQ to establish a platform that would meet the demands of the entire province.
We invite you to visit our site to discover the richness of volunteer work and find volunteer opportunities that meet your aspirations!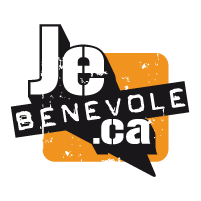 Volunteer offers
View all offers
No offers at the moment, visit jebenevole.ca for a list of all volunteer offers